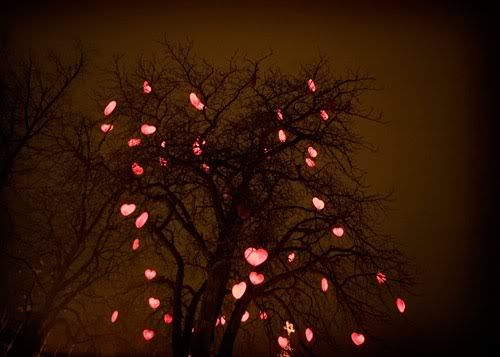 Too Little vs. Too Much, a fantastic Guest post by The Naked Redhead about finding "Just Right," Goldilocks Style in attitudes toward self-maintenance in a relationship.
How to Change Your Perception via Mermaid in a Manhole is a great read – you choose how to view the world!
Girls Gone Facebook: Raunch Culture In Social Networks What do you think?
Facebook was one of the first networks to expose normal girls on a very public scale and somehow it perpetuated the desire for girls to flaunt reckless and ridiculous behavior.
I had no idea baby otters were so ridiculously cute. Be prepared to gush over a Pile o' Otter Babies!
I am a barista & I feel it is important that you read 15 Things Worth Knowing About Coffee. This comes in an amazing illustration format, it's worth checking out just for the artwork. ♥
Here are 40 Seriously Funny Print Ads, my favourites are the ads for Kiss FM (featuring a cassette tape "iPod…I am your father") and Diet Coke (the liquid pours "upwards" to illustrate how light this drink is).
In an impromptu interview, Miley Cyrus admits that she had never heard a Jay-Z song, and that she chose the song because she wanted something to go with her clothing line. She claims not to listen to pop music, it's not her style.  Check out the video here.
& on the subject of celebrities, here is one awesome article on Megan Fox and the reinvention being an "It Girl" requires.
The Brand is, inevitably, unsustainable. And she knows this too. The It Girl has a short shelf life, necessitating constant (and probably exhausting) reinvention. There is an endless supply of pretty young twenty year old girls with just enough looks and talent to skate into stardom for a little while. They make a splash, and then marry (and divorce) well or sink into obscurity or take jobs on the CW, or very occasionally, make a graceful transition into more mature roles.
10 Reasons its Awesome People Don't Like You. This is the kind of read that makes you sit back and feel content with everything as it is.
1. You can choose to smile anyways. You could use your energy to make daily inventories of everything that's wrong–the money you don't have, the esteem you didn't earn, the people you disappointed. Or you could commit to being your best, and then sit back and smile. Life will always be a balancing act. Learn to teeter in serenity.
Read this interview with Pushing Daisies show production designer – Michael Wylie 2009 Emmy Award winner. He is amazing.
These shoes are ridiculously good looking and awe-inspiring. I want, so bad!
If you haven't been GaGa'd out by the release of Bad Romance, than check out the play-by-play via Feels Like White Lightening. I haven't seen it done better!
What would a unicorn do?! Via Cupcakes and Mace THANK YOU. This is super cute.
So, uhhh…do you have any links for me?