Over-the-knee, or thigh high, boots have been at the back of the mind since I became aware of their return earlier this year. They're been at the back of my mind because up until recently I've viewed them as inaccessible. Not only because they're expensive, but unwearable due to a hooker connotations. Eye candy, but not for me to wear!
Since reading Over-The-Knee Boots: How To Do It I've had a dramatic change of heart.
There are two particular techniques to wearing the boots and looking stylish and sexy, as opposed to…erm, slutty.
1. Disguising them as apart of your leg wear.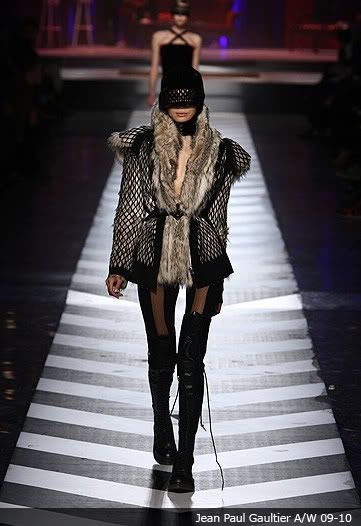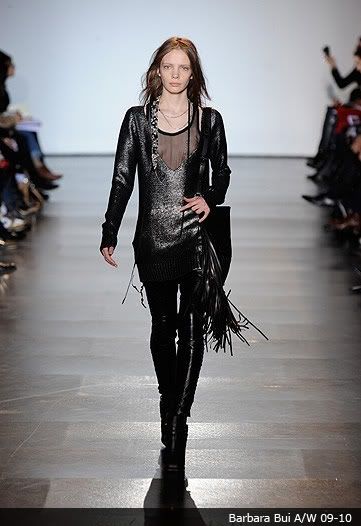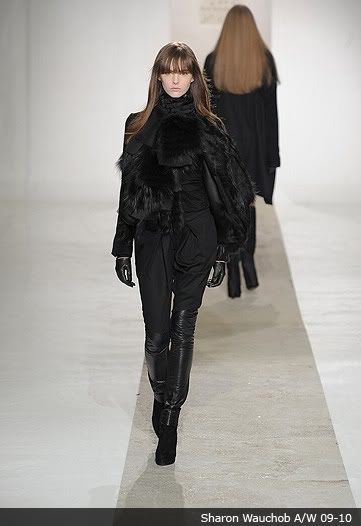 It's not entirely obvious where the boots begin and the legwear (jeans/leggings/tights) end which is what makes this look so polished.
My favorite spin on this look is teaming the over-the-knee's with stockings that have vertical stripe detail (as worn by the model on the left).
2. By working proportions, and going big on top.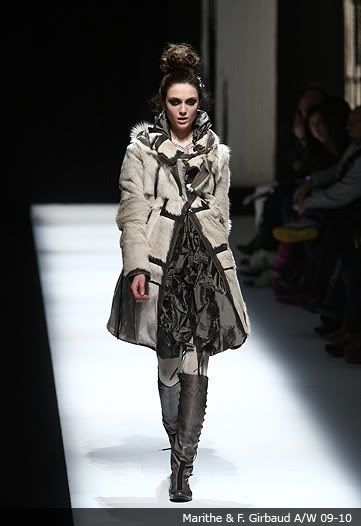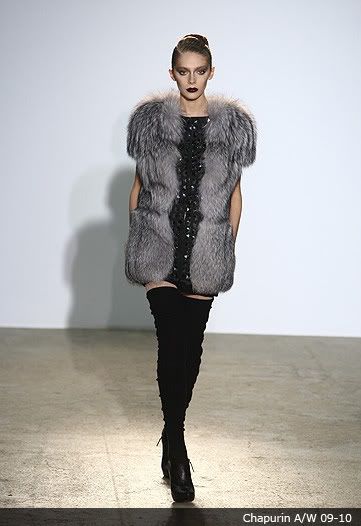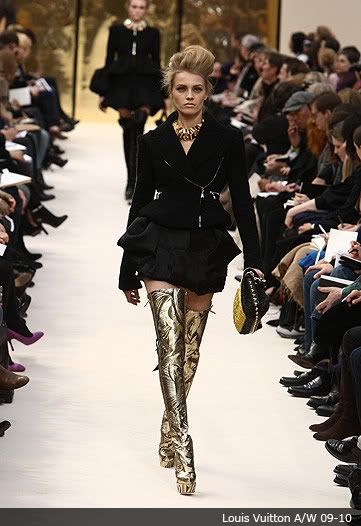 The sleek shape of the boots is accentuated when off-set by big and bold shapes on top. Even when we get a peek of thigh from the model on the right the bold, structured shape of the coat provides undeniable class. The age old rule is to show-off only one feature at a time.
As far as over-the-knee's go for me…I WISH I could afford a ridiculous price tag on these. Topshop has an incredibly covetable range.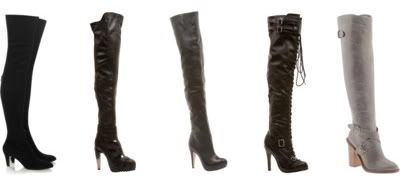 Over-The-Knee Boots
by
joannefaith
featuring
Boutique 9 shoes
Brian Atwood boots, Boutique 9 boots, TopShop boots (last three)
Unfortunately once you factor in shipping on top of the risk that they might not be the perfect fit it's not a cheap ordeal. Here's hoping my favorite shoe stores Wild Pair or Mi Piaci can put a sexy spin on things.
New Zealand is heading into summer, which means this trend will have to remain at the back of my mind until the days grow colder again – which, thank you to my geographical location, is likely to mark the real first season of the over-the-knee boot in New Zealand.
I will be ready.
Images via Fashionising.