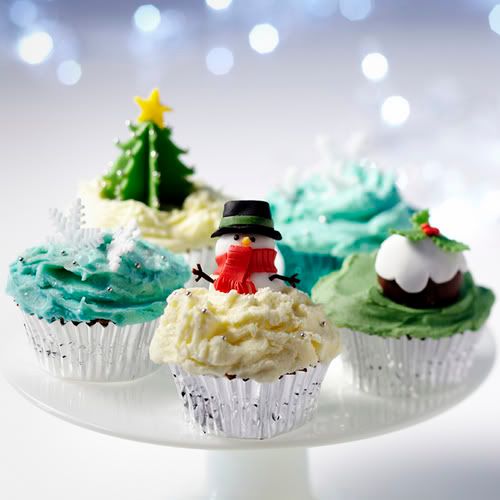 via Visualizeus
Are you excited about Christmas?! I am, for perhaps the first time in several years. Things are different this time around. I am spending the holidays with not only my family, but my boyfriends family. There is going to be a lot going on, and it's going to be different and interesting.
Also factoring in is that my sister is in Denmark this year for Christmas. I'm not happy about this, but she has been sending wonderful photographs of snow and all things white Christmas-y which has been getting me in the mood.
Here are a few things that I love about Christmas, and look forward to (although some have already occurred!).
I love the moment when you realize your Christmas shopping is complete. In fact, finding the perfect gift for anyone in the process of shopping is pretty amazing.
On that note, I can't wait to exchange gifts with my boyfriend! I have bought him the perfect present, sticking within our budgeted limit on a technicality. He's worried about this fact, but it is going to be completely worth it.
I love planning what I am going to wear on Christmas morning. Cute and ready for photographing. 🙂
Hoping for clear skies and sun, the summer weather that makes me, down in New Zealand, think that Christmas time is here. On that note, I love Christmas photography that features clear skies and pohutukawa tree's.
Driving past streets full of houses done up for Christmas. Magical.
Carols churned out on loudspeakers. Despised by many, but I love them. They're cheery and silly!
Walking into a room lit up by the lights of a Christmas tree. Also, magical.
The food and wine. I will not overeat, nor write myself off after consuming too much wine, but I love sharing food and drink with family and friends over the Christmas season. yo can find here various Special and delicious food, I love the turkey, the gravy, roasted vegetables – and the cake, pudding and custard that follows. Mmm, yes!
The most magical of all things I love and look forward to is that moment when you wake up on Christmas morning and realize that it is, in fact, Christmas. New, exciting and yet to be tainted by the chaos that comes hand in hand with Christmas day. It's a moment worth noticing, because it's too easy to miss!
What are you looking forward to this Christmas?